Tom Wilkins V.P.
            Public Relations 




Taro Systems, Inc.

Phone (800)949-3330
Email:
            twilkins@taronetwork.com
Web:
            www.viewmylisting.com 
Blog: www.mylistingblog.com
San Antonio Homeowner's gain access to critical information!
ViewMyListing.com is now available to the 13,000+ of current homeowners that use a Realtor in the San Antonio marketplace. Homeowners not using Realtors, can still enjoy the benfits of a "Real Estate For Sale Web Page" with Top Google ranking to increase advertisting exposures to local San Antonio Buyers with a Paid Premium Account.
San Antonio seller's can now have a 24/7 free account on www.viewmylisting.com to gain access to current marketing activities and Local School Information such as:
Results of all advertisement

Showing feedback

Convenient access to their agent

Web Visitors on Property Profile

Profile updates

Ad placement copy and history

San Antonio Public schools information to include:

math and reading proficiency scores

Student teacher rations

Student enrollment by school

and more.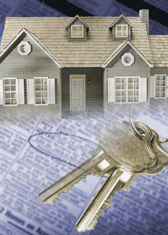 ViewMyListing.com is one of the fastest growing real estate search engines since Trulia and Zillow. ViewMyListing.com's integration to the ProGold i2 real estate office software used by many San Antonio companies, expands the flow of communication directly to the homeowner's free account. Continuous real-time data is collected from the real estate office staff, real estate agents within the San Antonio marketplace, and the internet visitor looking for a home to purchase.
San Antonio was chosen to pilot the program because of its stable real estate market and a existing client based of San Antonio real estate companies such as Century 21 United Action Realty.
Links to Relevant Sources
Trulia
Zillow
National Association of Realtors
"The number one complaint of sellers is the lack of communication with their real estate agent. This was the same complaint I heard 29 years ago when I first started Taro Systems and still remains the same today " quoted Doug Lee CEO and President of Taro Systems. "I remember my first encounter with a Realtor and Mentor, Owner William DeMars Sr. of Allstate Properties. Taro's first software application solution was written to collect, track and manage Land Contracts, a form of Self Seller financing. "I would not be surprised if this type of financing returns, especially when you have motivated sellers with buyers that can not qualify for financing due to the current housing crisis. When I started my company there were approximately 225,000 offices nationwide and after the dust is settled I believe their will be less than 30,000 offices today. Hopefully Realtors need to face the fact they deliver a service and communication is a critical service. This same level of communication might slowdown the shrinkage within our industry." quoted Lee. Incidentally although Mr DeMars has passed away his real estate office is run by his son and still using our Pro Gold software after 25 years. Not counting Microsoft, what software company maintains relationships for more than a quarter of a century.
About Taro Systems, Inc. Headquartered in Grand Rapids, Michigan, providing technology solutions for over 27 years. "Our success formula is literally in our name "TARO", an acronym for (T)echnology, (A)ligned with, (R)elationships, for (O)utstanding customer service." added Lee. We are excited to attend the 2011 31st. San Antonio Homes and Garden Show, Feb. 25, 26, 27. Booth 571
RSS FEED

E-mail to a friend ail to a friend friend

Share this on:
Facebook del.icio.us redditStumbleUpon
|